Start your career in the legal world!
*Precio estimado
Importe original en GBP:
£ 718
Descripción
Tipología

Curso

Metodología

A distancia
Descripción
Are you looking for a career in a powerful and well-paid industry? Then this course in Paralegal Secretarial offered by Emagister and imparted by International Career Institute (ICI) is for you!

Paralegal studies are a kick-in to an exciting career that will allow you to work for legal departments, the government, big companies and private law-firms. This course is designed to give students the theory and the practice needed in order to be aware of the legal industry.

You will get in touch with specific and practical skills in administration while you learn about the paralegal systems and procedures for this industry. You'll be ready to include new terminology and concepts that are a must in your daily tasks.

You will also learn how to do documentations to the courts or other legal offices, how to do good research, reporting and preparing agreements like, for example, wills and leases. All this will boost your job lookout, since the industry has been growing recently, doing this course will increase your job employability!

If you have any questions, please do not hesitate and contact ICI through Emagister.co.uk
Información importante
¿Esta formación es para mi?: Our program is designed for those who seek to enter the profession and for experienced paralegals and legal secretaries who wish to improve their skills and upgrade credentials.

Requisitos: There are NO previous work or education requirements for entry into any course level. Students may enrol directly into the diploma or advanced diploma levels without completing lower ranked qualifications. Graduates can expect higher course levels to result in higher potential salary, positions and skill capabilities.
Instalaciones y fechas
comienzo
Fechas a escoger
Matrícula abierta
Materias
IT Law

Secretarial

Legal Secretary

Document Management

Law

Industry

Record Keeping

Document processing

Paralegal Secretarial

Confidentiality Procedures

Bulk Mailing

Court Documentation
Temario
The course consists of the following units:
Apply knowledge of the legal system to complete tasks
Carry out search of the public record
Apply the principles of confidentiality and security within the legal environment
Handle receipt and despatch of information
Use legal terminology in order to carry out tasks
Assist in prioritising and planning activities in a legal practice
Work effectively in a business environment
Produce business documents
Contribute to effective workplace relationships
Maintain records for time and disbursements in a legal practice
Court documentation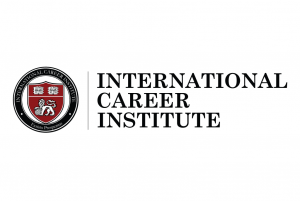 Paralegal Secretarial
*Precio estimado
Importe original en GBP:
£ 718